PALIA Suite: process mining of population-based medical processes
PALIA is a process mining technology that enables the discovery of population-based medical processes through observations of individual routes. The software allows for the graphical representation of workflows, comparing the designed processes with their actual execution.
Applications
Process improvement in healthcare organisations.
PALIA uses heat maps to evaluate the sequencing of processes and algorithms that lead to discovering the types of processes occurring in healthcare organisations. With a formal definition of the route, it is also possible to measure compliance and identify changes in trends and outliers. This analysis can be used to detect bottlenecks in the pathway, as well as a resource-planning tool for healthcare management.
The Health and Wellbeing Area (SABIEN) of ITACA Institute has tested PALIA in various domains and environments in the Valencian Community of Valencia, and it has been integrated into a real-time location service running in several hospitals in Spain. It has also been used to analyse pathways for treating type 2 diabetes to create groups of patients according to their evolution and to predict the evolution of newly diagnosed patients. SABIEN is willing to apply this technology to other chronic diseases and look for new applications.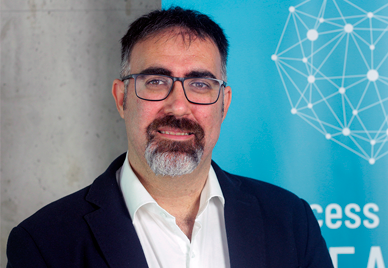 Carlos Fernández Llatas
ITACA Institute – Universitat Politècnica de Valencia
Camino de Vera, s/n. Edificio 8G, Acceso B, piso 1
46022 Valencia (Spain)
Phone +34 963 877 606
Technology Details
IP Status:
Registered software
Phase of development:
TRL 8: All functionalities of the software are simulated and tested in real scenarios.
Desired Partnerships:
• License
Reference:
SAB-001